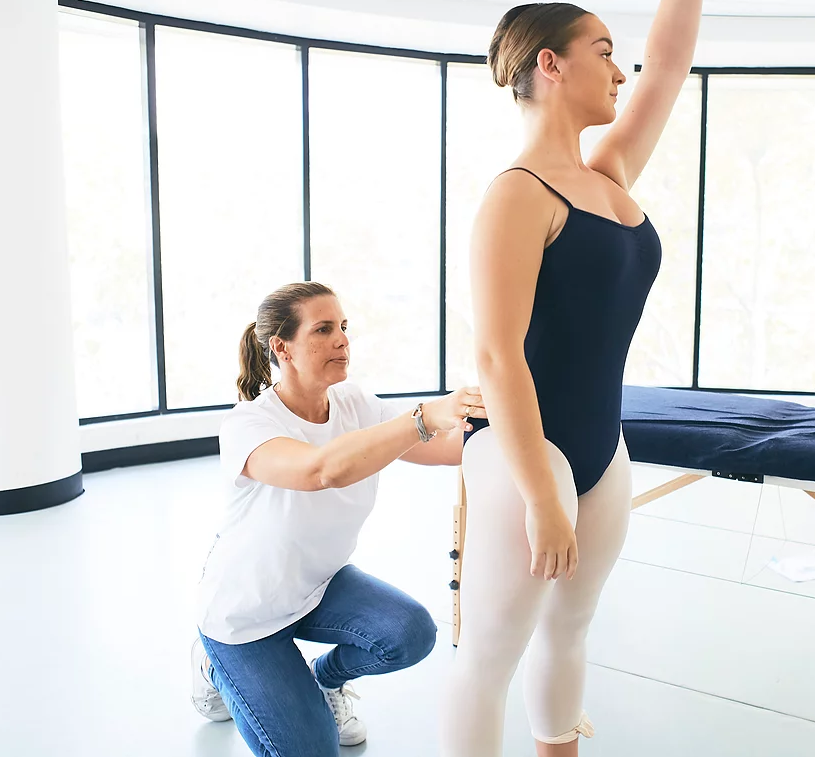 Zone 34 offers  Dance Physiotherapy services provided by our Lead Sports and Exercise Physiotherapist Nicole Baer.
Nicole has worked with The Australian Ballet, Bangarra Dance Company, several international touring dance companies and internationally renown touring ballet dancers.
This experience makes Nicole an excellent resource for anyone looking for a specialist Physiotherapist to work with pre-professional and professional dancers. 
Nicole brings her extensive knowledge and experience of injury management of high performance dance to all levels and styles of dance and for all ages.
Nicole works closely with many different styles of dancers, dance schools and companies to ensure the safety of all dancers and she is the Consultant Physiotherapist and Anatomy educator at Classical Ballet 121 in St Leonards, NSW.
In 2021 Nicole launched Ballet.Physio and is available for both face to face and telehealth appointments for dancers around Australia.
Nicole has developed a special interest in treating hips, feet, ankles and lumbopelvic pain. She has developed extensive knowledge of musculoskeletal injuries, which is essential in the effective treatment of dancers and the general population
The Zone 34 Advantage
1 on 1 physiotherapy sessions for detailed  management plans and treatment.
Gym space allowing rehabilitation and dance practice.
The Zone Gym
Ballet Barre | Pilates Reformer | Full Length Mirrors  |  Machine and Free Weights | Balance Equipment