Spanish Squats
for Patella Tendinopathy
A Spanish Squat is a common exercise used in the rehabilitation and management of patella tendinopathy, whether an acute presentation or longer term issue that requires in season management.
There is evidence that performing an isometric exercise (such as a Spanish squat) immediately prior to activity can reduce pain and decrease muscle inhibition, with the potential for athletes to improve the quality of rehabilitation drills and sporting activities.
Patella tendinopathy is a common complaint for individuals participating in sports involving repetitive jumping such as basketball, netball or volleyball.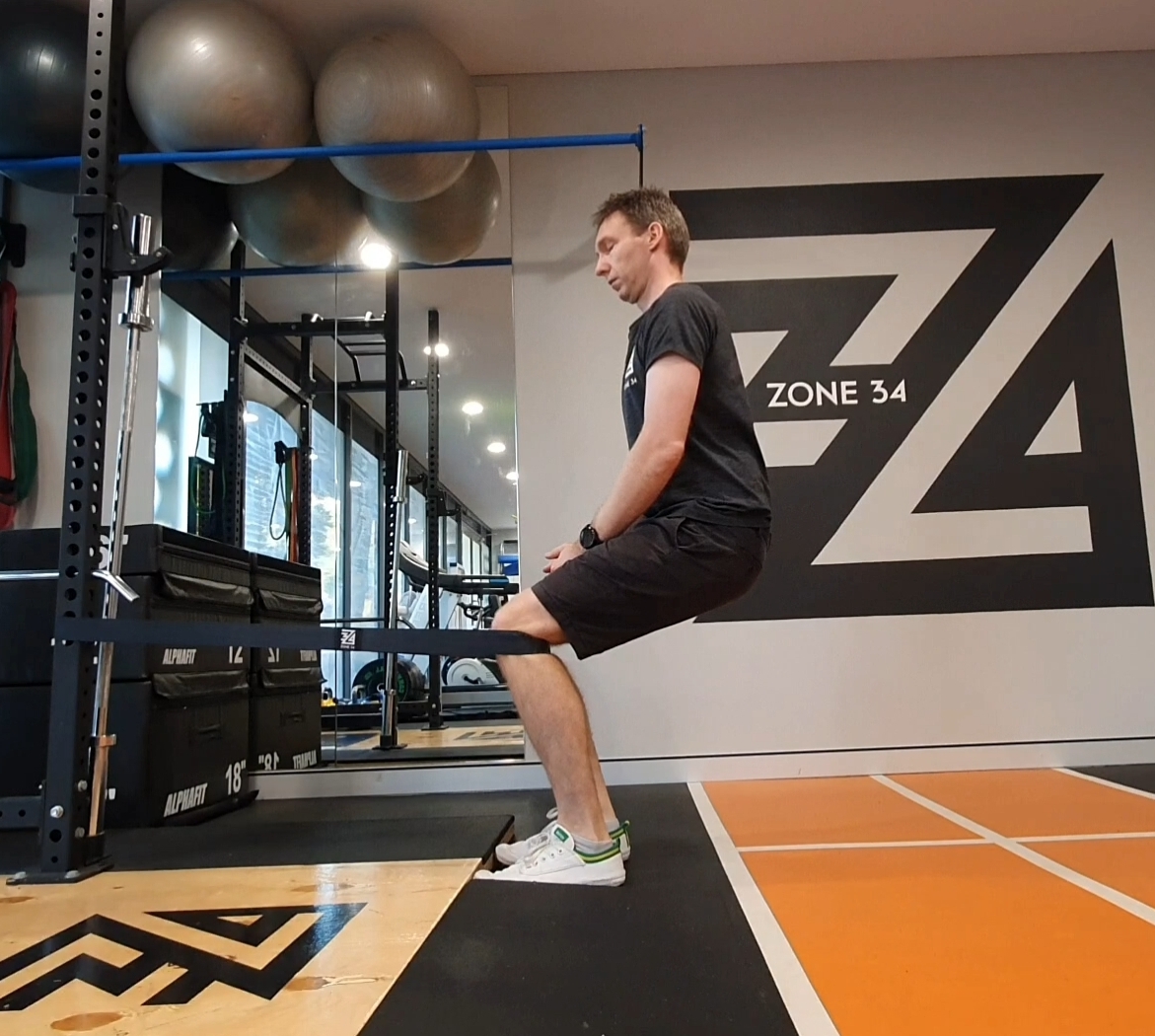 The physios at Zone 34 have extensive experience working in sports at the elite level such as the Australian Boomers and Sydney Kings basketball teams, Netball NSW, andthe Australian Ballet. They have found Spanish Squats to be an effective exercise for in season management, as well as in rehabilitation programs for younger athletes with acute episodes of patella tendon pain.
Why a Spanish Squat?
They're convenient! Using a Spanish squat belt, this is an easy exercise to set up and perform at home, at the courts, at the gym or beside the field.
Recommended Reps/ holds: 3-5 x 45 sec hold.
For best results, perform as part of your warm up either at the gym or at the court.
Zone 34's custom-made Spanish Squat Straps are now available to buy via the online store or at the clinic for only $15 (incl GST). Wrap the strap around the base of a hoop, a court side seat, squat rack, or sweet talk a team mate into being the anchor. Dave has spent plenty of time performing his own spanish squat as an anchor for basketball players!
Before you jump in…
A Spanish Squat is just one part of the rehabilitation plan for people experiencing patella tendon pain. We recommend that you consult with one of our experienced physios for a full assessment and tailored exercise program to get on the road to recovery. Click Book Now to make an appointment.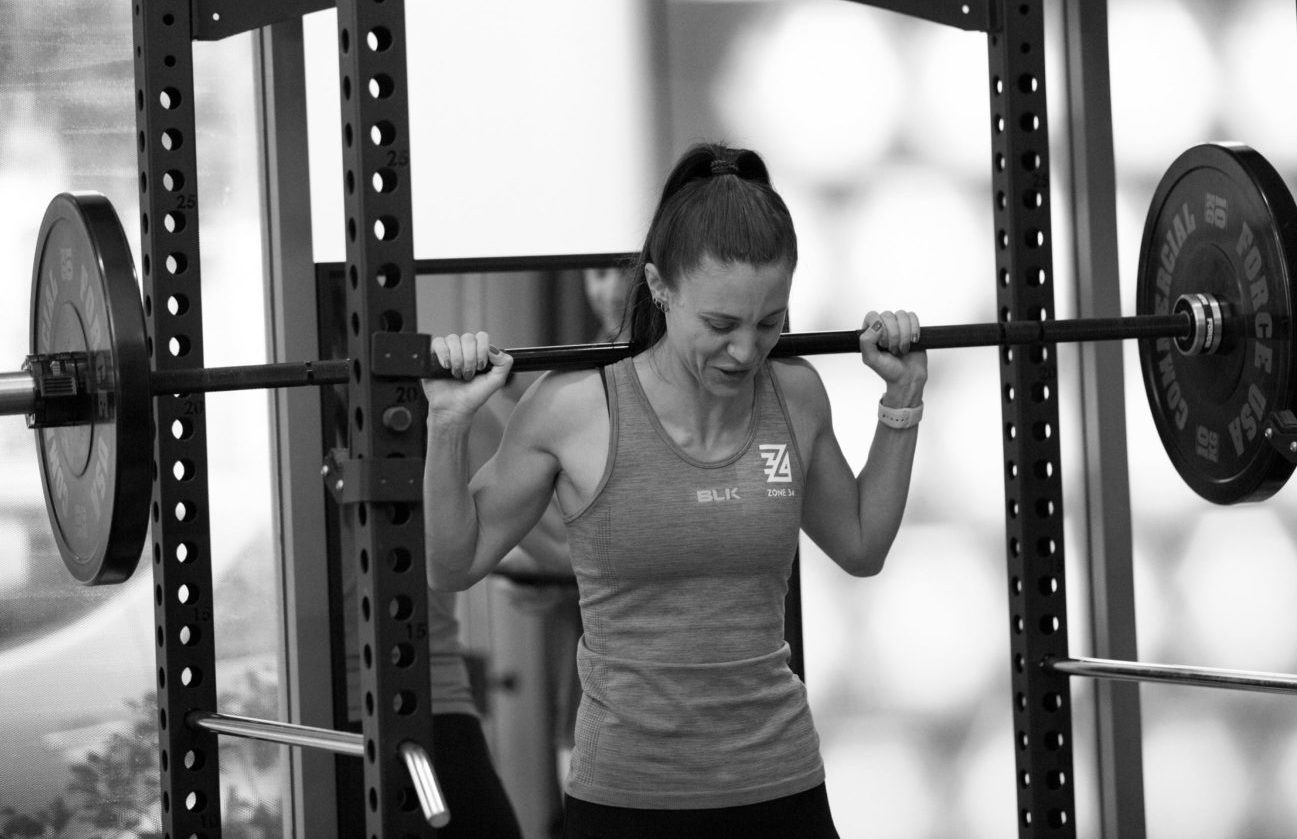 Watt Bike | Leg Press | Pilates Reformer | Machine and Free Weights | Balance Equipment | Force Plates