Zone 34's strives to provide the Inner West with experienced, highly qualified clinicians who have an area of special interest. This year we were lucky to have physiotherapist and certified Hand Therapist Gloria join the team. Gloria brings 15 years experience treating upper limb injuries and inflammatory joint conditions. The years of making custom  wrist and hand splints certainly shows, as some of Gloria's creations are works of art.
Gloria also works at Liverpool Hospital treating patients with Rheumatology conditions, providing manual treatment and exercise programs for spinal and joint conditions.
Pilates classes
Gloria runs Zone 34's Pilates program. Sessions are suitable for clients who are rehabilitating an injury. New mums who are looking to regain deep abdominal and pelvic floor control post pregnancy will also benefit.
Meet Gloria
Whilst juggling family life and full time work, Gloria ensures she finds time to stay fit and active. Keep an eye out for Gloria running the bay through Haberfield or hitting the gym in Burwood. Not many of us can say we have run a marathon, and only the determined take on the challenge of an Ultra Marathon – in the middle of the night no less Gloria?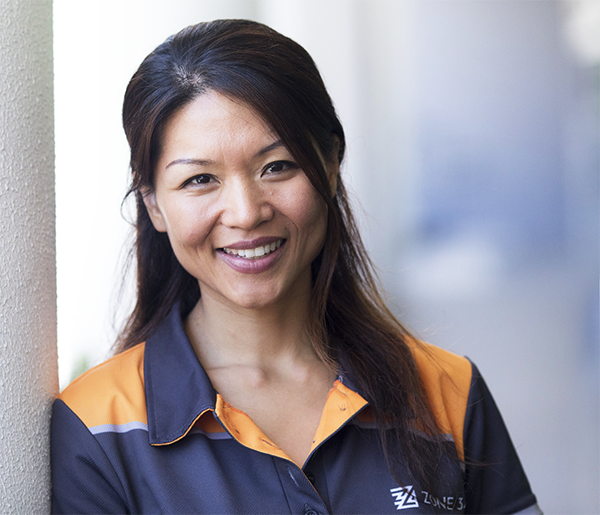 Gloria is an active member of the inner west community. You may catch her with her family in Enfield Park, doing school runs in Croydon, or catching up with mothers group friends in Five Dock, Summer Hill and Leichhardt.
If you need help managing an injury, or want a 1:1 Pilates assessment, please call us on 9056 0850 to book an appointment with Gloria.